BIOGRAPHY

INDIA ALBA are a collaboration between two Indian and two Scottish musicians whose combination of Indian classical and Scottish traditional backgrounds have created a unique and interesting sound, showing there are no boundaries between them.

Since their debut album Reels and Ragas, they have developed a sound which reflects the broad common ground between their traditions. Many raga gats (themes), particularly those from the borders of the Himalayas, have close relatives in the melodies of the Scottish highlands and islands, and for both of them the drone sounds of the bagpipes or the tampura play an important part in the music.
Recent performances have included the Celtic Connections festival in Glasgow, Delhi International Festival, Edinburgh Fringe Festival, the Indian Music Conference - Goa and the Delhi 2010 Commonwealth Games in New Delhi.

Their second CD, High Beyond, was recorded in the Hartola region of the Himalayas in 2009. The members of India Alba are all established musicians within their own fields who have collaborated with one another on various projects in India, Scotland and throughout the world.

India Alba are:
All Rights Reserved: India Alba 2011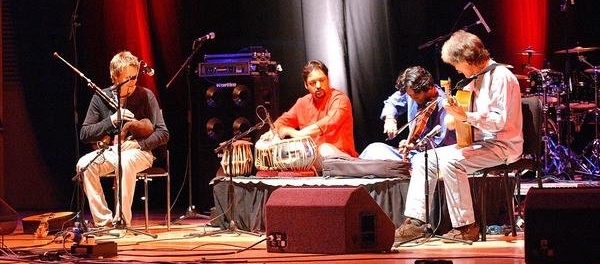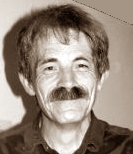 Sharat Chandra Srivastava - Violin
Sharat is a leading Hindustani violin player, brought up in the classical tradition by his grandfather Joi Srivastava, who was an outstanding player in his day. While still performing solo classical concerts, he has been involved in many different musical genres, particularly as founder of Delhi fusion band Mrigya, and projects with Slovenian Jazz guitarist Igor Bezget and Spanish flamenco musicians. He recently wrote, arranged, and conducted a concert in Delhi for the UN, involving 100 musicians from all parts of India, and has made a CD called East Blends West with Virgin Records, India.

Nigel Richard - Cittern
Nigel is best known in Scotland as an accompanist to tradition musicians, and as a bagpipe maker whose border pipes are played by many of Scotland's finest pipers. However his interests have always lead him off the beaten path, from early days playing with musicians in Morocco, through being a member of innovative Scottish band "Bag o' Cats" , to his work and study with Indian Classical musicians which started in 1996. This lead to him founding India Alba in 2000 which developed in 2002, when he met Sharat and Gyan, into the current band.

Gyan Singh - Tablas
Gyan is a highly accomplished tabla player with years of dedicated training with his gurus - Ustad Faiyas Khan, and Pt. Suresh Talwalkar. Although he still spends plenty of time playing classical music with leading instrumentalists and singers in India, he has also developed his style to make him much in demand abroad . His fine work with Spanish band Ojos de Brujo is just one example of the many East/West fusion projects he has been involved in. He also plays with Mrigya, and has worked with many other leading Indian bands like Indian Ocean.

Ross Ainslie - Bagpipes, Whistle, Cittern
Ross is the youngest member of the band, but he has already established himself as one of Scotland's finest traditional musicians. He, and Ali Hutton, are the pipers who are most closely carrying forward the music and spirit of their teacher and friend Gordon Duncan - one of Scotland's greatest pipers. Ross has a Scottish border pipe/ Irish Uillean pipe duo with Jarlath Henderson, who are widely admired, and also plays with the traditional powerhouse - Treacherous Orchestra, and both Salsa Celtica, and the Dougie Maclean band. His first book of his own traditional tunes is out soon.

MUSICIANS SPEAK

"This band have a sound of their own which is not an imitation of any other band or genre. Their strong melodies are supported by having an excellent balance between sur and tal (melody and rhythm). I have seen Sharat's playing growing over the years and his involvement in many different fields of music, so I am happy to hear this new development where he has collaborated with these three other fine musicians.".......

Ustad Amjad Ali Khan

"About four years ago I had a great musical evening with Sharat and Nigel sharing their improvisations on whistle and small pipes, and was taken aback by how often particular modes and notational progressions reminded me of Gaelic songs or tunes from our own tradition in Scotland. When I heard the CD, where they are joined by Gyan on tabla and Ross on pipes and whistle, it reminded me of the optimism and ideas expressed that night, of collaborations like this being followed through. I hope there will be many more expressions of kindred spirits at this musical level."........

Allan Macdonald (Glenuig)